Licensed Real Estate Agent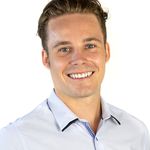 About
Jesse's profile:
I have always been in the environment of real estate and property investing. As both my Uncle and Mother are both in the game of real estate sales, property and investments.
Moving from Melbourne, Victoria, my family and I moved and have been loving Noosa for the past 16 years.
Most profiles will tell you how much they love the property's and all of the houses that are in the area but for myself, it's more than the property, it's the people & relationships.
I believe the secret to living a rich and successful life is to be able Give MORE than you receive.
The people come first.
Coming from hospitality background. I joint forces with the Biggest Charities across Australia to create a large cliental base to help support local and nation-wide support.
Having lived in Noosa the past 16 years, I did live in Melbourne, Geelong and Torquay for a part of time. I honestly believe Noosa is one of the greatest places to live. Which is why hundreds of people move here each year & stay!
If you want a happy result to selling you precious home, you should contact me on 0431 761 644.
Contact